Worcester Palladium Seating Chart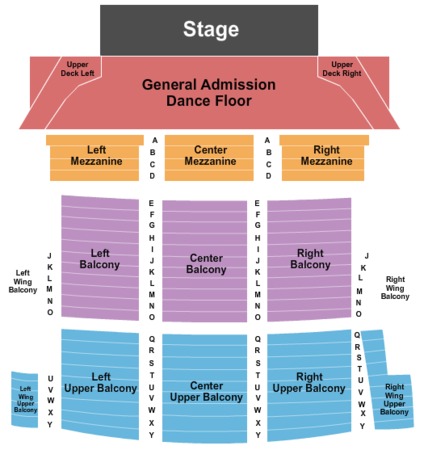 Worcester Palladium is a multi-tiered venue that often has a general admission floor space that's used for dancing and reserved seating as indicated in the seating chart. Some events may have different arrangements depending on the needs of the visiting performer. So please make sure you read the program description thoroughly.
The seating is designed to offer the best possible viewing experience with clear sightlines and crisp sounds and clear lighting.
Certain events may have ADA-approved accessible seating that is often noted in the program description. If a program does not mention it and you require ADA-assistance for your visit, please call the venue at (508) 797 – 9696.
NOTE: The Worcester Palladium seating chart may vary depending on the type of events. Some events offer unique or varied seating arrangements. Always check the individual event seating map when choosing your tickets.
Start securing your desired tickets today by beginning to select your seats . Check out the Worcester Palladium schedule to see all the upcoming schedule and latest events.
Click here ticket information page to read about ticket policies and guarantees.