Worcester Palladium | Worcester, Massachusetts
Don't miss your chance to experience RIVAL SONS LIVE at the historic Worcester Palladium on May 31, 2023!
Prepare to be BLOWN AWAY as the rock icons MUSICAL MASTERPIECES like "Electric Man," "Too Bad," "Do Your Worst," and "Doors" RUSH OUT over the frenzied crowd. From their electrifying tempos to their MASTERFULLY CRAFTED LYRICS, Rival Sons always bring a blistering energy to the stage.
UNFORGETTABLE. UNMISSABLE. RIVAL SONS WILL own the stage at the WORCESTER PALLADIUM – Truly a rock concert experience you will never forget! Get your tickets NOW, and prepare to ROCK THE NIGHT AWAY!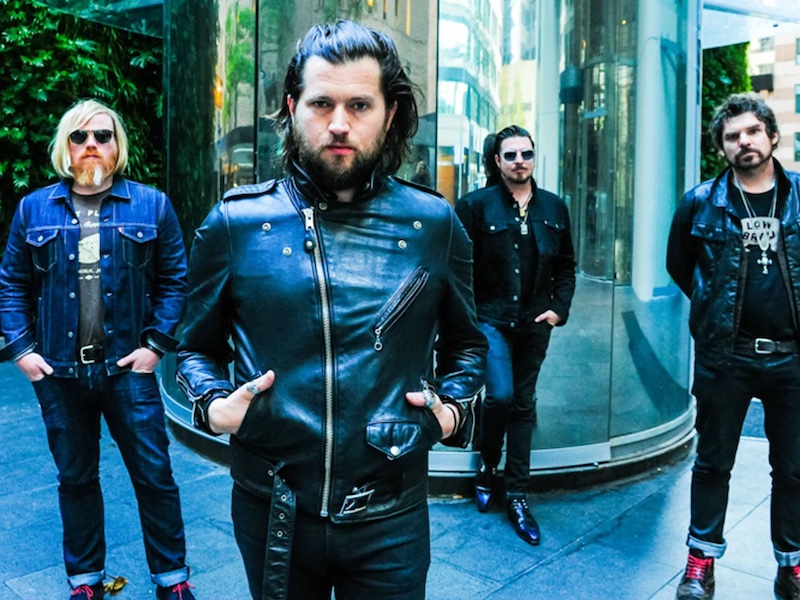 If you're looking for an unforgettable night out consisting of EPIC ROCK music and high-energy entertainment – then don't miss the Rival Sons live in concert – at the Worcester Palladium in Worcester, Massachusetts! This LEGENDARY rock band provides an unforgettable merging of classic rock, blues, and hard-hitting MEGA guitar riffs. An experience that's sure to keep your feet, rocking out with your heart pounding.
The Rival Sons (led by frontman Jay Buchanan) have been nominated for multiple awards such as Classic Rock Magazine's 'Roll of Honour – Best New Band' and Best Live Band in 2014. They have become well-known for their powerful, captivating live shows. At the Palladium, they'll be playing all their GREATEST hits, including 'Do Your Worst', 'Pressure and Time', and 'Too Bad', as well as more of their rock classics.
Whether you're a seasoned rocker, or a music fan looking for an unforgettable evening of entertainment, a Rival Sons gig is something not to be missed. With a unique blend of rock and emotional lyricism, the atmosphere at the Palladium will be electric with excitement. Don't miss this opportunity to experience the raw power of live music from one of rock's hottest rising stars!
So don't delay – get your tickets to the Rival Sons show at the Worcester Palladium today and make sure you don't miss out on one of the most exciting rock concerts of the year! With incredible power, energy and emotion, don't miss your chance to experience the amazing Rival Sons live!