Worcester Palladium | Worcester, Massachusetts
EVENT POSTPONED (date TBA). Hold on to your tickets! They will be valid for the new date once announced.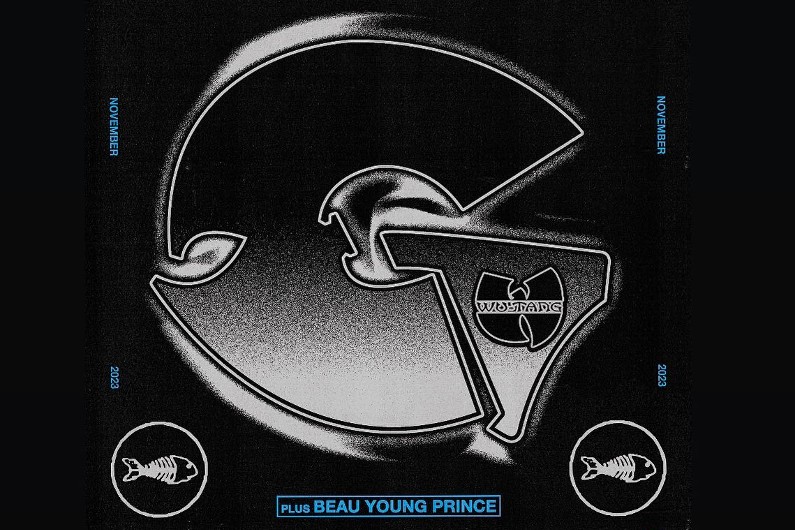 Clear your calendar, peeps – a phenomenal LIVE experience is coming to town and you do NOT want to miss this. Huge news! The mighty GZA from the illest Wu-Tang Clan and the hellacious Fishbone ARE hitting the stage at the legendary Worcester Palladium in our own backyard of Worcester, Massachusetts! Yup, you heard it right. This dope CONCERT is happening on November 17, 2023.
GZA, aka the Genius, is taking his lyrical prowess on TOUR, and Fishbone is bringing their raucous energy. This is an epic collab you just can't snooze on, fam. If you crave for bodacious beats, sick wordplay, and a shot of pure nostalgia... THIS is the place to be. Whether you groove to "Liquid Swords" or headbang to "Party at Ground Zero", this gig's for you!
Don't be left hanging at the door WITHOUT a TICKET! Get ready to wade in a sea of bouncing heads, feel the floor vibrating from the beat and lose yourself in the wicked riffs! This ain't no radio experience, dudes and dudettes, it's the sounds, sights and amped vibes that only a sizzling live show can gift you.
Strap in for a cosmic journey of sonic delight - let the beats hit you, the bass shake you, and the lyrics move you RIGHT to the core. Dial that 90s vibe and blast off to hip-hop and ska punk paradise. Get down, get loose, and immerse yourselves in an evening of unforgettable jams. SEE YOU THERE! It's gonna be beast!
Brace yourselves, music junkies, WORD is OUT and about to SPREAD LIKE FIRE! Ease into November 17, 2023, because DYNAMITE is about to rip the roof off in Worcester, Massachusetts!
Can you hear it? THAT'S Rock and Roll married with Hip-Hop, delivering a sonic punch that'll leave your ears yearning for more! GZA & Fishbone are fuelling up to head bang, riot and rock YOUR world in a live show that's sure to make your pulse race!
The epitome of East Coast rap, the Godfather of the Wu-Tang Clan, GZA "The Genius," is rested and ready to spit fire! His vivid wordplay, flow of consciousness narrative, and heavy-hitting beats have won him the hearts of millions and Grammys to boot. Then there's Fishbone, reigniting punk rock with a tinge of funk, the unique blend that won them a Rock and Roll Hall of Fame nod.
All this will be blowing up at none other than the Worcester Palladium! This ain't no ordinary venue, folks. It's where DESTINIES are made, champions forged and history written. The sight of tattoos and ripped jeans, sweat and energy, it's more than just brick and mortar; it's a shrine for music lovers!
Worcester Palladium, perched magnificently in the heart of Worcester, has seen countless legends mesmerize and captivate the crowd. Groundbreaking performances have set its stage on fire, from Bob Dylan to Justin Timberlake, AC/DC to Metallica, legends were BORN here. Framed by its epic architecture, its walls soaked in a history of ART and PASSION, it ensures you FEEL the music way more than merely hearing it. People don't just buy tickets to a Palladium concert; they buy a piece of HISTORY!
Now, you've got the one-off chance to witness this epic fusion, of lyrical mastermind GZA tightening the noose of raw emotions with Fishbone's infectious energy, LIVE! It's more than just a Tour. It's an EXPERIENCE. Turn the calendar to November 17 and tattoo it on your brain. You certainly DO NOT want to miss this!
And that, my friends, is the BEAUTY of a live show. The electric energy, the pulsating beats, the screaming fans - nothing beats it, NOTHING! Each thrumming bassline will echo through the Worcester Palladium and right into your soul!
Grab those tickets NOW! Be a part of the sonic blast that's about to shake Worcester! THIS. IS. NOT. A. DRILL. Swipe that card, click that mouse, do whatever it takes. Because this, folks, is a moment in time, and the clock is TICKING. Stand witness to GZA & Fishbone ignite the stage, FACE-MELTINGLY FANTASTIC!