Worcester Palladium | Worcester, Massachusetts
Are you ready to be taken on an epic musical journey? Between The Buried and Me is set to electrify the Worcester Palladium on June 23rd, 2023! This GRAMMY-nominated metal band will bring their incredible musical chops and best-loved hits to life on stage.
Prepare to be blown away by show-stopping performances of fan favorites such as "The Great Misdirect", "The Coma Machine", and "The Parallax II: Future Sequence". As well as mesmerizing new tracks from their critically acclaimed album, The Great Misdirect.
Join BTBAM on a unique auditory adventure! Experience their spellbinding combination of heavy metal, diatonic harmony, and fluid rhythm that will certainly leave you in AWE!
Don't miss this chance to ROCK OUT at the Between The Buried and Me live show! Tickets will fly, so ACT FAST and grab yours now!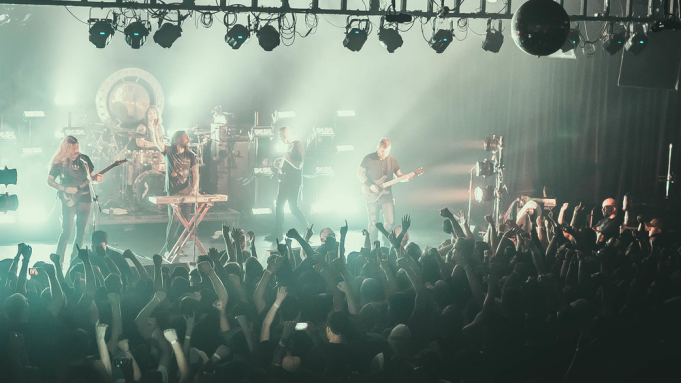 Experience epic metalcore and prog rock melodies LIVE at the Worcester Palladium in Worcester, Massachusetts! On October 10th, join the renowned outifit Between The Buried and Me for an exciting evening of non-stop headbanging, mosh pits, and classic rock anthems.
Award-winning metalcore titans BtBM bring an aggresive, high-energy show; a must-see for any fan of heavy music! From HIGH-POWERED breakdowns and electrifying solos to catchy choruses and melodic ballads, BtBM have it all. Hear their biggest HITS like "The Great Misdirect", "Extremophile Elite", and "Fossil Genera".
The night promises to be high-octane, highly emotive and downright unforgettable. Dive into the collective front-row mosh pit and join other die-hard fans in a celebration of hard rock excellence.
Don't miss your chance to EXPERIENCE BtBM LIVE at Worcester Palladium-ticket prices won't last! Buy your tickets NOW and get ready to rock with one of metalcore's greatest!